Penulis : Nabilla Tashandra
Editor : Erlangga Djumena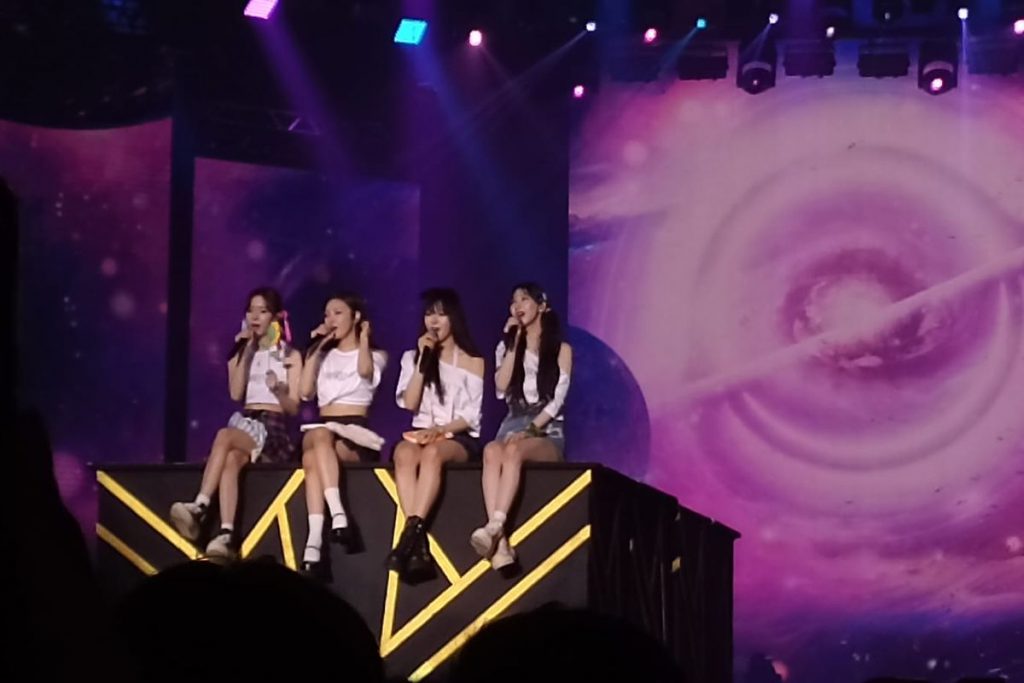 Penampilan aespa di LIVE TOUR 2023 'SYNK: HYPER LINE' in Jakarta, ICE BSD, Sabtu (24/6/2023) (KOMPAS.com/ RINTAN PUSPITA SARI)
KOMPAS.com – Industri hiburan Korea Selatan atau yang juga dikenal dengan istilah Korean Wave (Hallyu) memiliki banyak penggemar yang tersebar ke seluruh penjuru dunia. Kesuksesan hallyu tidak muncul begitu saja, tetapi melalui upaya panjang hingga sekitar 20 tahun. "Upaya ini memerlukan waktu sangat panjang untuk sampai pada level seperti saat ini," ungkap Profesor Ilmu Politik dan Hubungan Internasional dari Korea University, Jae Hyeok Shin dalam workshop bertajuk "Building Bridges: Assessing the Past and Shaping the Future of Indonesia-Korea Relations" di Jakarta, Rabu (2/8/2023).
Shin memaparkan, pada tahun 1990-an, industri hiburan Jepang sedang naik daun, melalui J-Pop, J-Movies, dan J-Drama. Jepang menurut dia, adalah pemain besar atau powerhouse dalam memanfaatkan industri tersebut sebagai soft power. Adapun soft power, seperti didefinisikan oleh Joseph Nye dalam bukunya Soft Power: Sarana untuk Sukses di Dunia Politik (2004) adalah kemampuan untuk membujuk dan membentuk preferensi terhadap orang lain.
Korea Selatan, lanjut Shin, mencontoh langkah Jepang. Sejak sekitar 1990-an, perusahaan-perusahaan hiburan Korea Selatan mulai menciptakan produk-produk industri kreatif serupa. "Mereka (perusahaan) mencoba membuat lagu-lagu mirip J-Pop, membuat drama, film, seperti J-Drama dan J-Movies, juga industri hiburan secara sistem. Dan setelah 20 tahun, bisnis hiburan Korea Selatan melampaui Jepang," paparnya.  Lebih jauh, Shin mengatakan bahwa kemajuan industri hiburan sangat membantu meningkatkan soft power Negeri Ginseng. Itulah mengapa, pemerintah Korea Selatan mau menginvestasikan sumber daya yang sangat besar untuk mempromosikannya ke seluruh dunia, termasuk Indonesia.
Sumber : https://money.kompas.com/read/2023/08/11/114000126/industri-hiburan-indonesia-punya-peluang-susul-korea-selatan